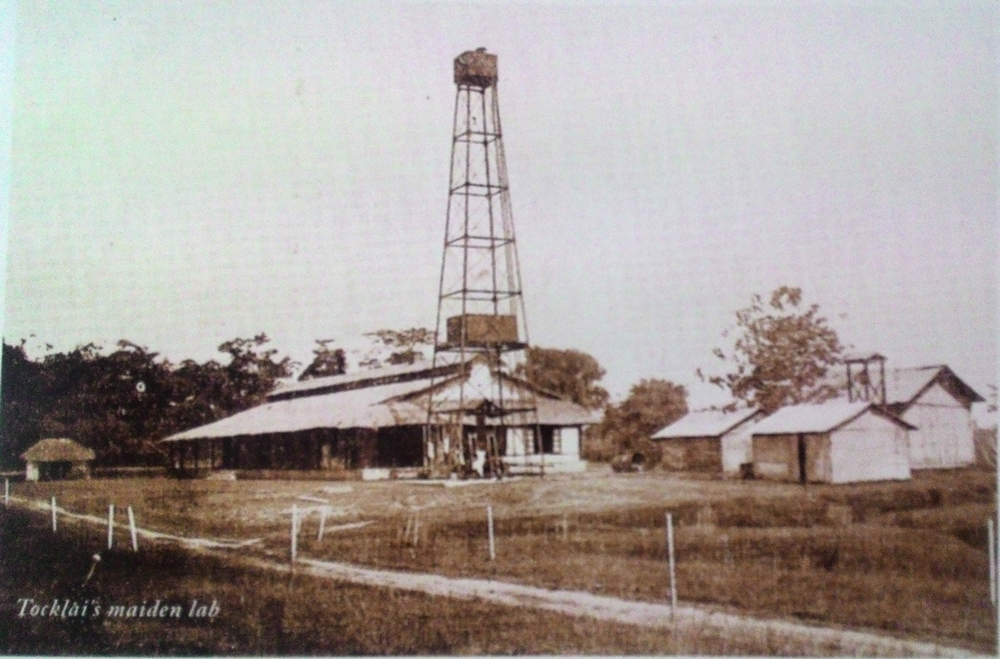 Some historical facts
The Assam variety of tea plant has been growing wild in Upper Assam and the Singpho people had been cultivating these trees for a long time. They were known to drink a brew called Falap prepared from the leaves of the tea plants. However, it was left to Major Robert Bruce of the British Armed Forces to rediscover these plants. He came to Rangpur, the then capital of Assam, in 1823 and met Maniram Dutta Barbhandar Barua (later Dewan). In the next year, Major Robert Bruce, along with his brother Charles Alexander Bruce, visited Rangpur again and the Singpho head man, Bom Bessa Gaum, showed them the tea plants and tea seeds. Subsequently, wild tea plants were spotted in several places in Upper Assam. Once the news on the discovery of wild tea plants in Assam spread, the British Government appointed Dr. N. Wallich to study the plants. After visiting Upper Assam and examining the plants, he submitted a report to the Government and Charles A Bruce was appointed as the custodian of wild tea plants. Soon many companies opened up tea plantations in Assam. In 1881, the Indian Tea Association (ITA) was formed in Calcutta with the objective of overall development of tea in India. Research in tea in India was started with the appointment of Mr. M. K. Bamber in 1891. The work of Mr. Bamber on chemistry of tea, soils and manures was documented in a book The chemistry and agriculture of tea including growth & manufacture which was published in 1893. Dr. George Watt, Entomologist, Govt. of India, toured many tea growing areas in north east India in 1895. His work was published in 1898 as a book The pests and blights of the tea plant. The Indian Tea Association in 1899 appointed Harold H Mann to start research on tea. His joining the ITA heralded a new era of scientific research on tea in north east India. Some of the most important contributions towards the progress of Indian tea industry had been the outcome of untiring personal efforts of pioneers who had to struggle against heavy odds.
Establishment of Tocklai
Organised research in tea in India began in 1911 with the establishment of Tocklai Experimental Station in the loop of the rivulet Tocklai at Jorhat. Since then, this research station, popularly known as Tocklai, has come a long way and is today regarded as the oldest and the largest Tea Research Institute in the world. For the greater interest of tea research, a parent organization called Tea Research Association was formed in 1964 to take over the management of Tocklai Experimental Station and its outstations. In 2014, the Tocklai Experimental Station was renamed as Tocklai Tea Research Institute.